The chalkboard is a flat, vertical writing surface on which anything can be inscribed by means of a piece of chalk. The device is generally used for educational purposes, but it can also be found in the workplace, the home, and restaurants. While chalkboards can be manufactured from a variety of materials, porcelain enamel is the most common material used in today's chalkboard.
The origins of the chalkboard date back to the early decades of the 19th century. The forerunner of the chalkboard was the small, paddle-shaped hornbook. This item had been in use in schools of medieval England, and by the time of the Revolutionary War era in colonial America, it was carried by legions of students.
The hornbook was a strip of wood with a piece of paper fastened onto it. On the paper were a variety of learning aids in small print. A typical hornbook would carry both the Lord's Prayer and the alphabet, and a translucent sheet of animal horn covered the paper. The hornbooks were small objects, sometimes with a hole at the bottom so they could be tied on a string and worn about the neck.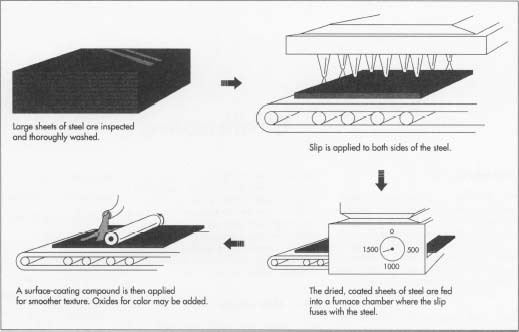 Read more: http://www.madehow.com/Volume-2/Chalkboard.html
all very fascinating and educational.